The first ever BFA Women's Baseball Asian Cup (WBAC) will be held on 2-7 September 2017. WBAC will serve as the qualifier for the WBSC Women's Baseball World Cup® 2018.
World Baseball Softball Confederation (WBSC, formerly known as International Baseball Federation "IBAF") showed its support to this inaugural event, will send two international clinicians to Hong Kong and run a Women's Baseball Clinic on 1-4 July 2017. To further promote baseball to girls/women in Asia and build the awareness of upcoming WBAC.
International clinician: Laura Neads, Australia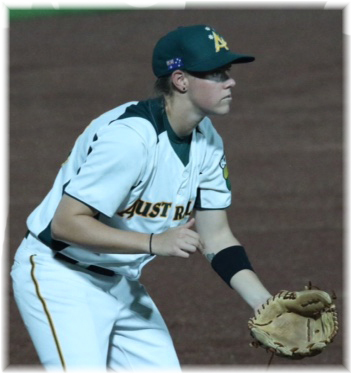 Laura (Lulu) Neads is a Silver medal winning (2010) member of the Australian Women's National Team, in the same year earned herself the title of World All Star Relief Pitcher. She has represented Australia in 5 world cups and was named the Australian Women's Player of the year in 2011. Over various years Laura has won awards at the Australian Women's National Championships, including Best Hitter, Best Pitcher (2011) and Tournament Most Valuable Player twice (2011 and 2016).
Laura has been coaching for 13 years, this year she stepped up at the pitching coach for the New South Wales Women's Youth Team and was the head coach of the Kookaburras Women's Touring Team that won silver at this years Hong Kong Phoenix Cup.
Laura has a down to earth approach, with a sharp baseball mind and a keen desire to share her knowledge and help others grow. Laura's versatility not only makes her valuable on the field, but provides her the variety of skills that have lead her down the coaching pathway while still at her peak as a player.
International clinician: Rokkaku Ayako, Japan
Being a national player since 2010, Ayako was awarded MVP in the 2010 Women's Baseball World Cup, most valuable defensive player in 2012, IBAF the most valuable female athlete in 2010. She did a baseball clinic in New Zealand in this February.





Event schedule
July 1 & 2: National Team Program
July 3 & 4: School-group program, open to all interested parties
Download Event Schedule
(last updated 19 June 2017)
Enquiry
Hong Kong Baseball Association
Tel: 2504 8330
Email:
hkbsa@hkolympic.org